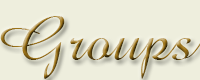 Palmwoods Indoor Bowls Club
The Palmwoods Indoor Bowls Club meets for social games (3 games) at the Hall on Tuesday mornings at 8.30am and Thursday afternoons from 12.00pm. Competitive games (5 games) are also held at the hall on fixed Sundays during the year, starting at 8.30am. New members welcome.
Palmwoods Senior Citizens
The senior citizens meets every second Thursday (pension day) at 9am in the Supper Room for morning tea, followed by a meeting and entertainment in the main hall. Regular bus trips are organised for their members.
Palmwoods & District RSL Sub-Branch
The Palmwoods and District RSL sub-branch meets the first Sunday of each month at 10am in the Meeting Room. They hold an ANZAC Day Dawn service starting at 4.28am at the memorial above the hall each year. Their annual reunion is in the hall on the second Saturday in October by invitation. New members are welcome.
Living History Society
The Living History Society's ongoing vision is to preserve the character of Palmwoods: its beauty, charm and intriguing history for future generations. They collect old photographs, record stories and bring people together. Contact: Secretary, Lynden Thomas; Email:
livinghistorysociety1900@gmail.com Facebook: Click here to go to their Facebook page.